What does fitness mean for your workforce?
Our Corporate Wellness Program is a market driven wellness campaign targeting progressing companies in the Middle East.
Through this program, Fitness First brings its expertise through strategic initiatives as a solution to several modern corporate related health problems.
Looking after your team is the first step to a healthy company. In a recent study, 96% of frequent exercisers said they felt happier after exercising. Imagine the positive effect that could have on your workplace.
A fitter business is a better business.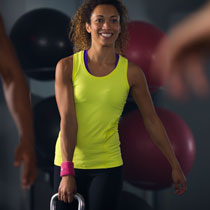 Healthy people perform better at work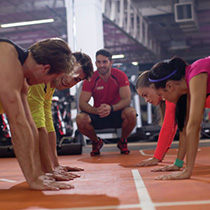 Staying in shape reduces health problems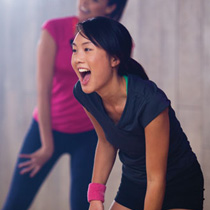 Improved fitness builds focus and confidence
Regular exercise improves concentration
From improved mental health to sharper decision-making, a fitter workforce can make a big difference to your business. Our experience is in keeping members motivated and feeling fit – let us help your employees do the same.

If you're looking for a wellness programme for your company, contact us, we will be happy to explore a host of value-added activities that we can provide including wellness programmes, fitness talks, health checks, fitness assessments, exercise and preview classes at your company's premises or at our clubs. We can even support your company's events such as sports day, staff retreat or team-building events.
MEMBERSHIP BENEFITS
FOR YOUR COMPANY
- Improve team performance
- Grow employee confidence and morale
- Create a happier working environment
- Support a healthier workforce
- Attract new recruits and increase retention
FOR YOUR EMPLOYEES
- Access innovative classes, fitness programmes and training facilities
- Workout with your colleagues and motivate each other
- Explore new workout ideas and techniques. Train your own way
- Find out how to keep fit even when you're not in the club
- Work with our experts to get the most from your membership
CORPORATE MEMBERSHIP ENQUIRIES
If you're interested in your employees becoming members, want to take up your company's offer or have a question about an existing corporate membership account, fill in the form on the right to get started.