Fitness First Middle East is continuing its dedication to bring our members the very latest innovations aimed at helping you to achieve your fitness goals with the launch of Pro Cycling.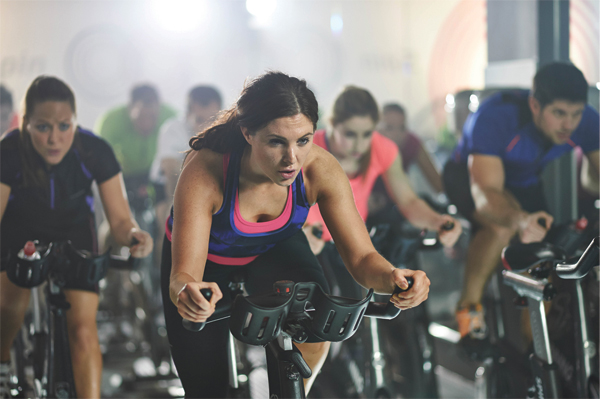 What is Pro Cycling?
Three 30 minute cycling classes (3 races) based on Olympic track cycling events. Inspired by British Olympic gold medalist Victoria Pendelton exclusively for Fitness First to improve strength, endurance and power which are suitable for all fitness levels. The 3 programmes are based on training and techniques of Olympic athletes.
The 3 classes are suitable for all fitness levels and are based on the the following track events;
The Keirin class, is focused on improving your endurance using long intervals
The Team Sprint is focused on improving strength & power
The Individual Sprint focused on improving raw speed
The Benefits of Pro Cycling
Efficiency
We help get maximum results in minimum amount of time with signature 30 minute work outs
Motivation
We inspire you to achieve more then you thought possible. Our cycle coaches will be on hand to support you every step of the way.
Progression
Three completely different work outs for all levels, so you can decide which class suits your goals.
Group Effect
Unleashing your competitive spirit and sense of team as you get supported by like minded members to push yourself to the limits.